Tuesday, June 18th is a big day for term limits on Congress. Senator Ted Cruz will preside over a hearing for SJR1, a resolution he sponsors. The event, entitled "Keeping Congress Accountable with Term Limits," will be held at 2:30 pm and will feature the Executive Director of U.S. Term Limits, Nicolas Tomboulides, who was called to testify in support of the amendment for term limits on Congress.
The members of the Senate committee are from Texas, Utah, Nebraska, Indiana, Hawaii, Tennessee, Rhode Island, Delaware, and California. If you live in one of these states, we ask that you take action today to contact the committee member(s) from your state. At this time, the action is only available to residents in these states. Please click this red button to take action that assists you in submitting a quick email to the committee.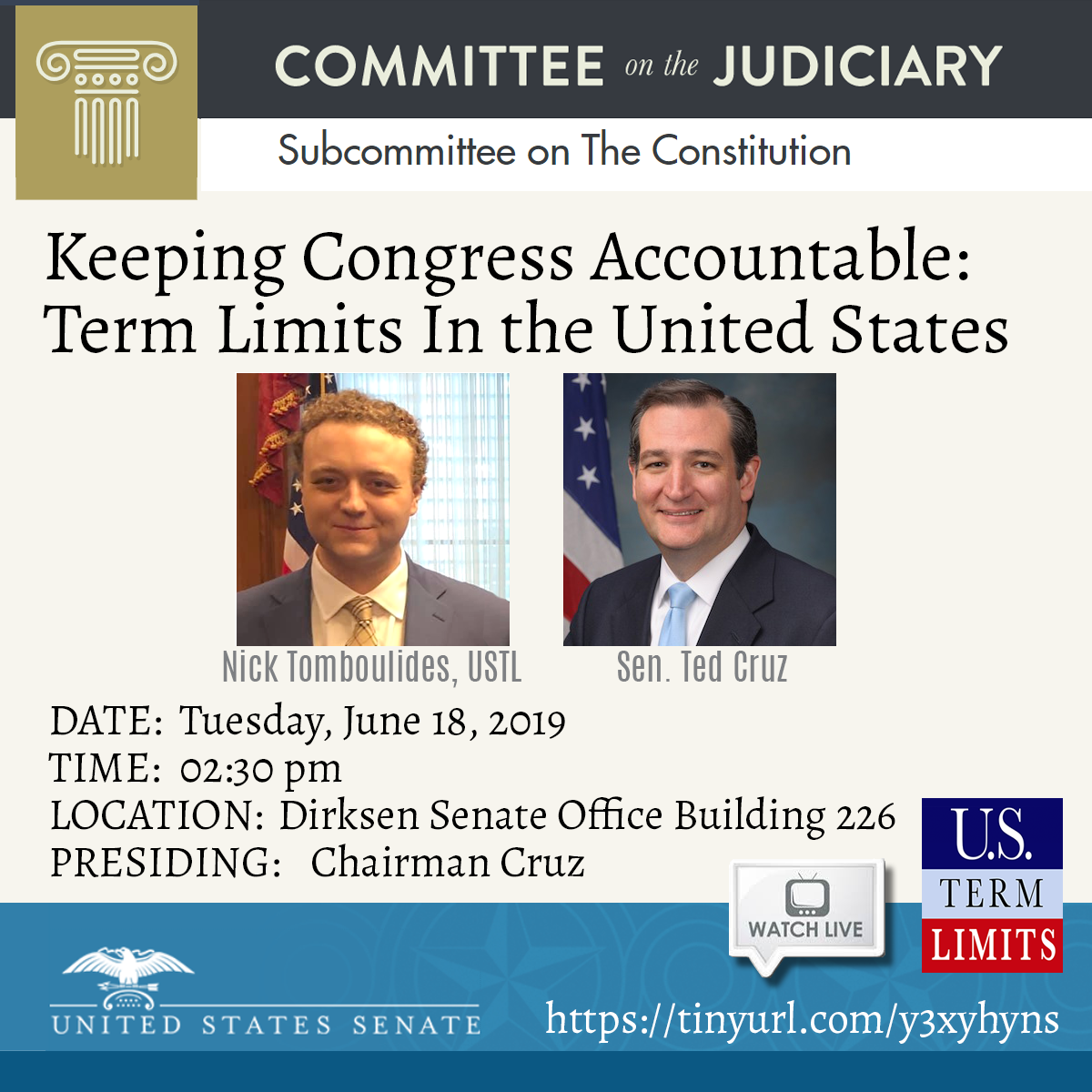 Regardless of your state of residence, this hearing has prompted two important C-span broadcasts. Both will be live and can be viewed by clicking the appropriate broadcast images in this email.
The first will be a round table discussion with Mr. Tomboulides on Washington Journal with host John McArdle. It will be aired on C-Span at 9am eastern on Tuesday, June 18th. This is a live call in show and we would love for our supporters to fill the lines. View the recorded video here: https://www.c-span.org/video/?461740-5/washington-journal-casey-burgat-nick-tomboulides-discuss-term-limits.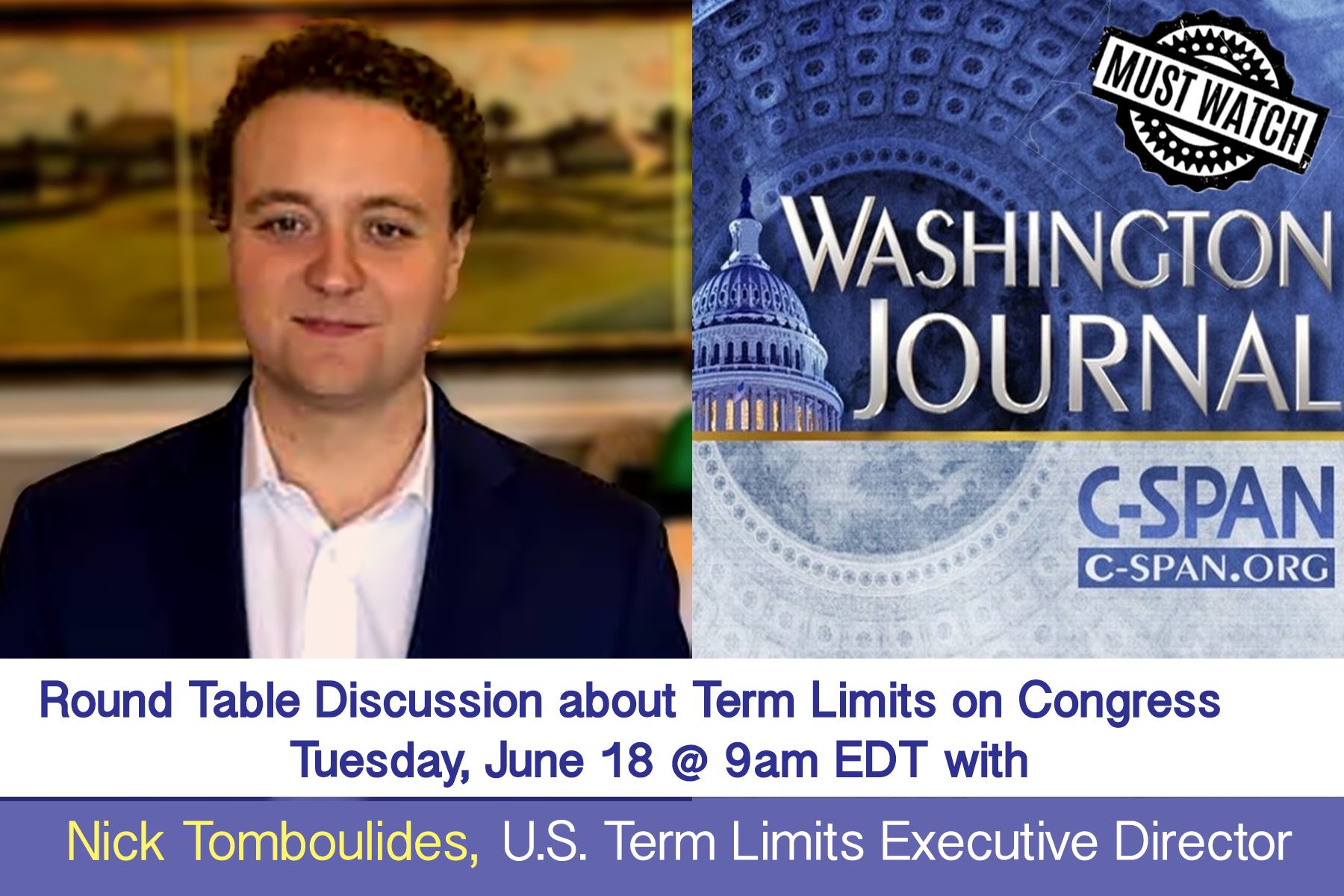 We are very excited to move the ball forward on our congressional term limits resolution. Your participation is critical to our cause. In summary, please:
1) Contact your Senator on the Judiciary Subcommittee on the Constitution by clicking this link.
2) Call in to C-Span's Washington Journal and ask your questions live at 9am on Tuesday, June 18 at this link.
3) Watch the Senate subcommittee hearing testimony live by clicking here at 2:30pm on Tuesday, June 18.
Let's have a strong show of support. Please share this with three friends. We need to let everyone know how critical term limits on Congress are to the health of our nation.
Sincerely,
Stacey Selleck
U.S. Term Limits